About me
I am a freelance photographer based in Stockholm, Sweden, who got my degree in photojournalism at Nordens Fotoskola Biskops Arnö – the Nordic School of Photography. I enjoy short assignments for magazines and organizations as well as long-term projects within Sweden and abroad. After a documentary film course at Escuela Internacional de Cine y TV in Cuba, I started working with film as well. Once in a while I give lectures on photojournalism for students and photographic societies.
Some of my clients are The Swedish Institute, The Nordic Council of Ministers, Gapminder, RFSU, The New York Times, Die Zeit, Tidningen Vi, Arkitektur, Vagabond, Göteborgs-Posten, Goethe-Institut Schweden.
I'm a member of Kontinent photojournalist agency.
In a team with three other photographers, I'm documenting child births around Stockholm, via Förlossningsfoto.se.
I've contributed to a number of group exhibitions and produced solo exhibitions on the projects Trafficking, Watching you watch me and Hundred Times the Difference. Watching you watch me is also a book, which you can order for 100 SEK + postage by sending me an email.
Contact
Email info@moakarlberg.com
Phone +46 (0)702 373772
Follow me on Instagram and Facebook
Ansvarig utgivare www.moakarlberg.com:
Moa Karlberg.
Web design: MadeByMelina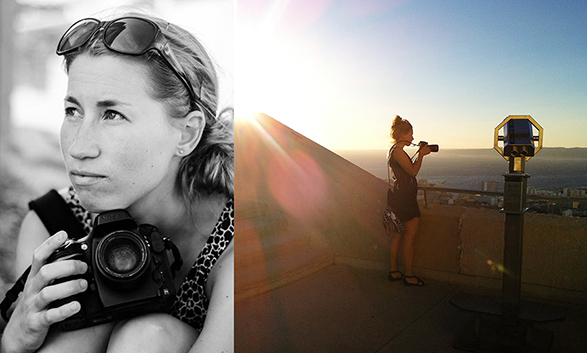 Awards
2015: IWMF's Great Lakes Reporting Initiative Fellowship Program
2015: Education grant from the Swedish Journalist Union
2015: 1st prize Swedish Picture of the Year, Everyday life
2013: Gyllene fotovästen from Mid Sweden University
2012: 1st prize Swedish Picture of the Year, Arts and entertainment
2012: One year working grant from the Swedish Authors' Fund
2011: Travel grant from the Swedish Photographers' Association
2010: Project grant from Fonden Innovativ Kultur, together with Galleri Kontrast
2010: Project grant from the Swedish Arts Grants Committee
2010: 1st prize Swedish Picture of the Year Award, Portrait series
2009: Scanpix Photo Prize nominee for "Watching you watch me"
2008: Selected for the first Nordic Master Class, held in Norway
2007: Swedish Photographers' Association: Kavalla grant
2007: Nordiska Museet: Nudok diploma
2006: Scanpix Photo Prize nominee for "Trafficking"